Expense claim auditing: clipboards and checklists to make sure you dot the i's and cross the t's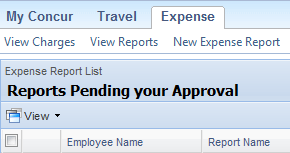 Every now and then, all businesses need a spring cleaning. After you open the windows and go nuts with the dust brush, Concur can throw on the gloves and give your organisation a thorough going-over to enforce policies, catch misuse or instances of fraud and cut excessive business costs.
---
How Concur's audit management system works:
You choose the level of expense audit that's right for your organisation
Concur conducts audit of expenses based on best practice and personalised rules
Identified exceptions are resolved directly with the employee
Concur provides reports in detail and in a monthly summary
It's simple for you because we do the dirty work. With Expense Claim Auditing, after we're done organisations can verify line item expenses against submitted receipts while ensuring that purchases are in compliance. Don't like paper receipts? We can handle those for you as well with the Paper Receipt Handling service. Besides keeping your hands clean, you can:
Reduce costs and save time
Control employee spend, reduce audit expenses costs and ensure compliance
Reduce waste, misuse and abuse proactively with expense auditing
Save time by having Concur manage the audit of expenses process for you
Delegate receipt imaging responsibilities
Take control and verify expenses
Gain increased control of your expense claim process
Verify and audit receipts quickly
Ensure expenses are classified properly for GST and FBT reporting
Told you it was thorough.