ON-DEMAND Webinar – Reduce your meal entertainment FBT liability – Insights from Deloitte and Concur
PREMIUM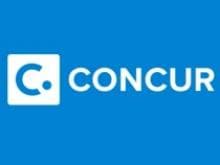 What method do you use to calculate Fringe Benefit Tax (FBT) liability? And how confident are you that this is the right method?
Watch this Deloitte and Concur webinar and learn:
the latest advice on FBT liability
best practice to ensure ATO compliance
a demo of Concur's analytics dashboard, showing just how easy it will be to calculate your FBT liability, and decide which method will save you the most money
Gain access to all premium content once you fill out the form.
Please share some information about yourself to receive premium information that can help you solve the major travel and expense challenges businesses face today.
Concur respects your privacy. The information you provide us is intended for internal use only, and we will not share, sell, or distribute your information. View our privacy policy. You will receive educational information and news about Concur products and services.