Concur's a Leader. How About You?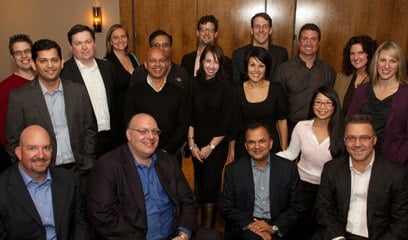 We're a company on the move, with our corporate headquarters in Redmond, Washington and our Australian headquarters in North Ryde, NSW. If you're a team player looking for a company with a bright future, we'd love to hear from you.
Don't see openings in your desired location? Most of our jobs allow you to be located in one of our seven centers of excellence - Paris France, Slough UK, Prague Czech Republic, Redmond WA, Dallas TX, Eden Prairie MN, or Alexandria, VA. Look for positions listed with the locations of "Remote/Home Office" or "Flexible/Multiple Locations" to see available opportunities with flexible location requirements.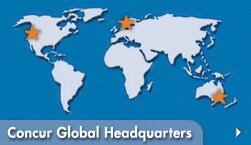 Thousands of companies around the world use Concur solutions, yet more than 97% of companies still have not automated their Employee Spend Management process. Our fast, easy and affordable solutions enable us to help any size business, so our growth has just begun. Concur's market leadership has resulted in regional, national and international recognition. Concur is arecognized as a leader in the following:
Learn more about current job opportunities.
Why Concur?
Besides offering great benefits and competitive salaries, we are a company where you can grow, make recognized and valued contributions and work with the latest technologies.
Top 10 Reasons to Work at Concur
1. Industry Leadership: We are the recognized world leader in integrated travel and expense management solutions! Our Core Purpose and Core Values position us for continued success!
2. On-demand is in-demand: With thousands of companies – large and small – in virtually every industry already using our on-demand services, we've still only begun to scratch the surface of a market opportunity estimated to be $7 billion!
3. Steady, consistent growth: Year-over-year growth in all segments of our business has consistently measured 20% or more!
4. Wide range of opportunities: We have a history of promoting from within! We believe in developing our people to fill the increasing number of new positions that are being created to support our tremendous growth!
5. Focused, passionate people: We are passionate about providing world-class service to every customer and we are all focused on that goal each and every day!
6. Good people know good people: Approximately half of our hires come from employee referrals!
7. A culture of innovation: We are proven innovators constantly striving for service excellence in all we do!
8. We're global: Concur's continued growth is driving opportunities to work with talented people both nationally and internationally!
9. A culture of communication: Honest and open dialogue throughout the organization produces clear goals and objectives, the results of which are shared at quarterly company meetings and highlighted through company-wide email alerts and newsletters!
10. We reward success: Highly competitive compensation and benefits packages!
At Concur, we welcome diversity and believe that our work and our interactions are enhanced by both our differences and commonalities. We're committed to providing equal opportunity to employees without regard to race, color, religion, sex, national origin, age, physical or mental handicap, or status as a military veteran. We make all employment decisions, including hiring, promotions, compensation, and terminations without regard to these factors.